Date: Wednesday 18th October 2023   Time: 18.30 - 20.00 BST
Venue: Hong Kong Theatre, Clement House, LSE
Speaker: Elisabeth Stheeman (External member of the Bank of England's Financial Policy Committee)
Panellists: Elaine Bucknor (Strategic advisor in cyber security, PwC), Stephen Page (Non-executive Director, BSI Group) and Paul Williams (Special advisor on operational resilience to PwC)
Chair: Jean-Pierre Zigrand (Systemic Risk Centre/Financial Markets Group, LSE)
In-Person Event
Elisabeth Stheeman, external member of the Bank of England's Financial Policy Committee (FPC), discussed how the threat of cyber-attacks has become an increasingly important consideration for maintaining financial stability in the UK. She described how the FPC is working with other authorities and the private sector to improve and test the financial system's resilience to cyber risks, and how it will be continuing to improve macroprudential oversight of operational resilience as a medium-term priority. Her speech was followed by a panel discussion with Elaine Bucknor, Stephen Page and Paul Williams.
Media
Below you can find a few photos from the day. A wider selection of images is available on our Flickr page. Please scroll down for the video recording of Elisabeth Stheeman's speech.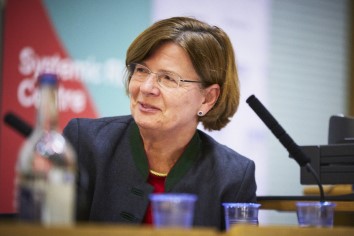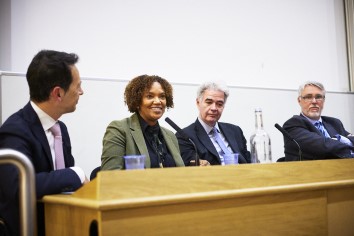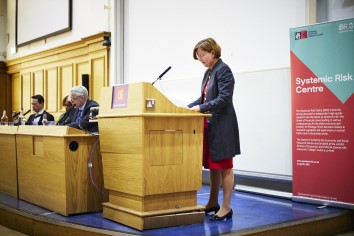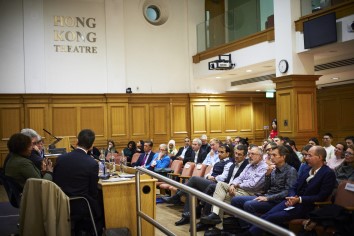 Elisabeth Stheeman is an external member of the Bank of England's Financial Policy Committee (FPC) and an external member of the Bank of England's FMI (Financial Market Infrastructure) Board. From 2015 to 2018 Elisabeth was a Senior Advisor to the Bank of England's Prudential Regulation Authority. In this role she focused on governance across the UK's financial services sector.
Having previously worked at Morgan Stanley for over 20 years, Elisabeth was Global Chief Operating Officer for LaSalle Investment Management and has since held numerous positions as a board member and non-executive director.
Elisabeth has been a member of Council of the London School of Economics (LSE) and of the LSE's Finance and Estates Committee (2016-2023) and a member of LSE Court (2011-2020).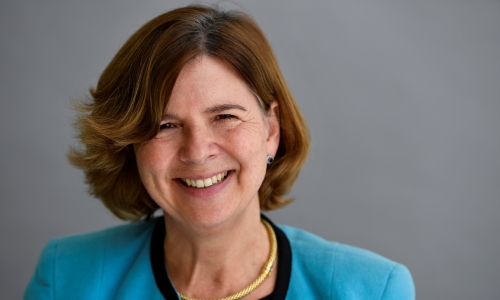 Elaine Bucknor has over 25 years of experience in the technology industry. Elaine's last executive role was at Sky, one of Europe's leading broadcasting and media companies and one of the UK's largest telecommunications and mobile businesses, where she had overall responsibility for the Sky Group's technology strategy. She was also Sky's Group Chief Information Security Officer, owning and delivering Sky's strategic plan for cyber security.
Prior to Sky, Elaine held operational and consultancy roles with multinational market leaders in the Telecommunications, Media, Technology, Travel, Utilities and Financial sectors, including at ITV, the BBC and AOL/Carphone Warehouse, where she advised at Board, executive and leadership level on technology capabilities for growth, efficiency and resilience in highly disrupted markets.
Elaine is a strategic advisor in cyber security for PwC as well as currently serving as a Non-Executive Director of Darktrace plc, a global leader in cyber security, AIM-listed conveyancing software company, Smoove plc, Notting Hill Genesis group, one of the UK's largest housing associations and Hoptroff, a precision timing and time synchronisation business.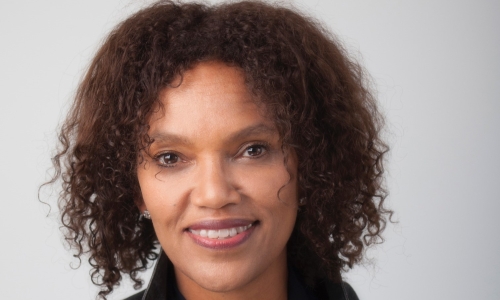 Dr Stephen Page has been a NED/SID in complex, multi-country businesses for 17 years, with a joint focus on strategic growth and risk.  He is a leading practitioner in the boardroom issues of the digital age.
Stephen's boards have included the National Crime Agency, TSB Banking Group plc, Nominet, BSI Group, and the British Army. He is a leading boardroom contributor on data exploitation, data ethics, AI and cyber risk, holding many board roles where data and information are a strategic focus.  He has been a member/chair of eight risk committees.
In his executive career Stephen was the worldwide head of Accenture's digital/IT strategy and IT transformation practices, working across most industry sectors and in 24 countries; and the Commercial Director for a $1.4bn, 3,500-person global business.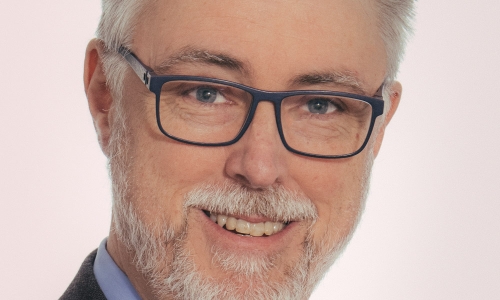 Paul Williams has over 30 years of experience in banking technology infrastructure, operational resilience & cyber.  Gained mainly in international investment banks, he joined the Bank of England in 2014 to support the development of the Bank's approach to Operational Resilience, including cyber.  As Head of the Operational Risk & Resilience Specialist Supervision Division, Paul drove & supported various initiatives, most notably developing and implementing the ground-breaking operational resilience policy; oversight of the cyber assessment programme (CBEST) and associated regulatory assessment approaches.
His work involved close collaboration with finance sector firms and domestic and international public authorities.  Paul was the founding chair of the Bank of England's Cross Market Operational Resilience Cyber Collaboration Group.  At the Bank, Paul was also a founding member and latterly co-Chair of the G7 Finance Ministers & Central Bank Governor's Cyber Expert Group. He was also the founding Chair of the European Central Bank's Systemic Cyber Group, where he oversaw the development of a key paper on systemic cyber risk within financial services.  Paul now provides private client advisory services on operational resilience & cyber.  He is a Commissioner on the UK's National Preparedness Commission (chaired by Lord Harris), whose mission is to promote better preparedness for a major crisis or incident, he is a Visiting Fellow to Cranfield University School of Management Business School and Senior Technical Expert for the International Monetary Fund.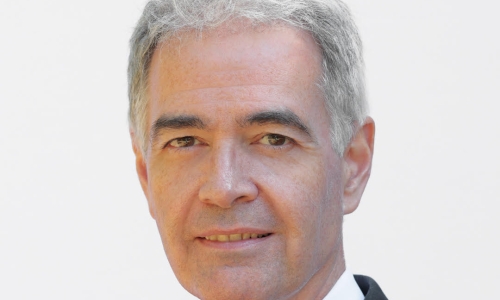 Jean-Pierre Zigrand is Co-director of the Systemic Risk Centre, Co-director of the Financial Markets Group and Associate Professor of Finance at the London School of Economics. His research interests are in the areas of systemic risk and asset pricing in which he has an extensive publication record. His teaching is principally in quantitative finance at MSc, PhD and executive levels. Dr Zigrand is the director of the LSE MSc Finance executive programme. He is a member of the Bank of England Bank's Macroprudential Panel - Market Subgroup and has acted as a consultant to private sector financial institutions, to the Luxembourgish Central Bank as well as to regulatory bodies. He has been a Lead Expert to the UK Foresight Team on the Future of Computer Trading. Dr Zigrand has a BA and MA in Economics from the Catholic University of Louvain and a PhD in Economics from the University of Chicago.