Time: 16.00 - 17.30 BST (GMT+1) London, UK
Speakers: Charles Bristow (JP Morgan), Jonathan Corpina (Meridian Equity Partners), Kerstin Sailer (UCL Bartlett School of Architecture), Philip Stafford (Financial Times)
Chair: Daniel Beunza (SRC, City Business School)
Organisers: Daniel Beunza (SRC, City Business School), Derin Kent (Aalto University)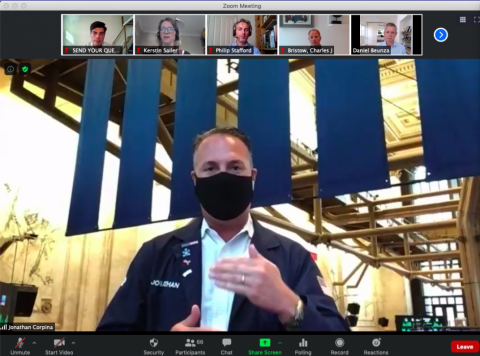 Related articles: 
Returning to the office: how to stay connected and socially distant by Daniel Beunza and Derin Kent in The Conversation
Blog by Sarah Butcher
Bankers crave return of in-person trading floors by Gillian Tett in Financial Times
The return to the office has presented banks with the challenge of rethinking the traditional configuration of their trading floors to reconcile social distancing with physical proximity. Unlike other industries, where work from home proved surprisingly effective, the experience with Covid suggests that proximity is particularly important in trading, not simply in terms of financial returns but also of market stability. For instance, a recent report from the Bank for International Settlements notes that the move to work from home added to market volatility in March 2020. In light of that concern, how should the "new normal" trading floor look like?
This panel event informs the existing debate over trading floor design by considering the recent experience from the Covid lockdown, as well as the lessons from existing academic studies of trading floors and market stability. It asks: what organisational policies have helped banks preserve continuity in their trading during the shift to work from home? What is the role of technology in supplementing physical proximity?  What other difficulties has working from home posed for trading compliance, security, the wellbeing of traders, etc.? What long-term challenges lie ahead in areas such as financial innovation or career progression?
This event promotes discussion on these topics by bringing together an online panel of academics from economics, finance, management and architecture, along with bank executives and journalists.
#LSEtradingfloor