Time: 18.30 - 20.00    Venue: LSE Lecture Theatre, Centre Building, LSE (map)
Speakers:  Catherine Howarth (CEO, ShareAction), Julie Hudson (Global Head of ESG Research, UBS IB), Peter Lacy (Senior Managing Director, Accenture), Mary Martin (Director of the UN Business and Human Security Initiative, LSE)
Chair: Lutfey Siddiqi (Visiting Professor in Practice, LSE IDEAS and Advisory Board member, Systemic Risk Centre, LSE)

Materials available: podcast and video, photos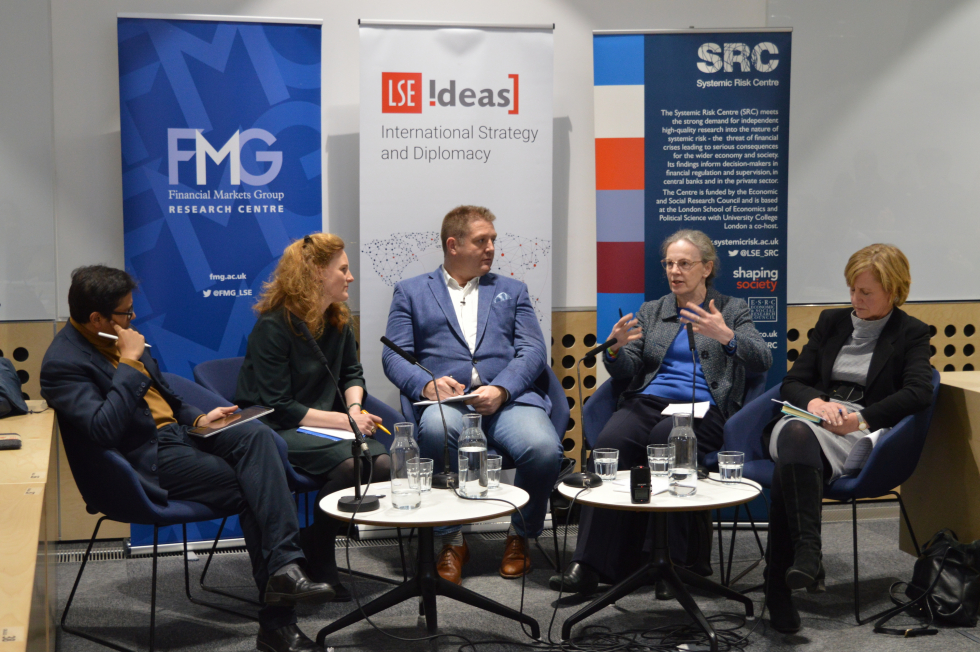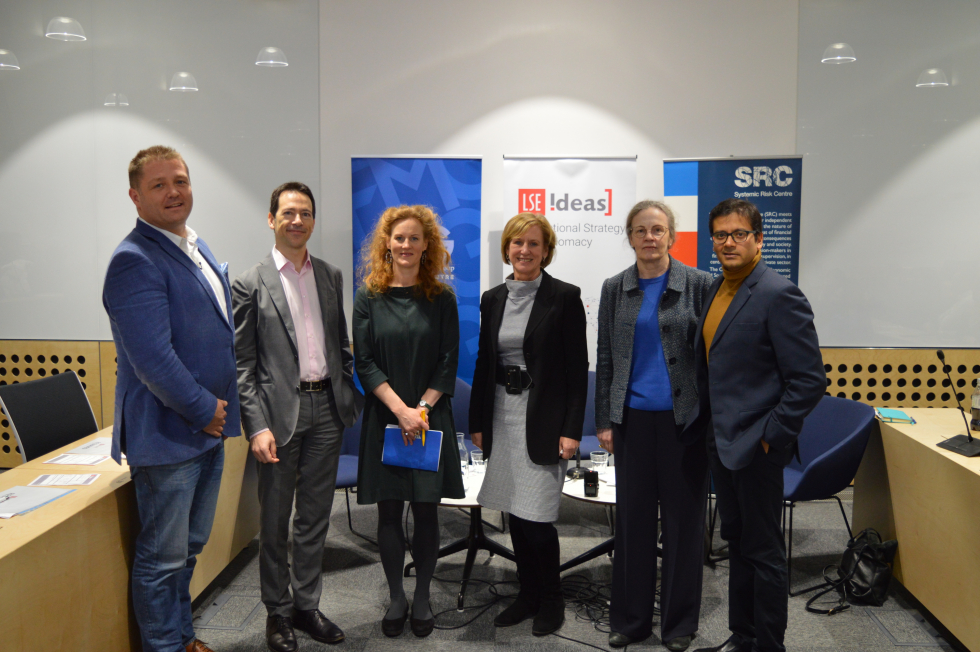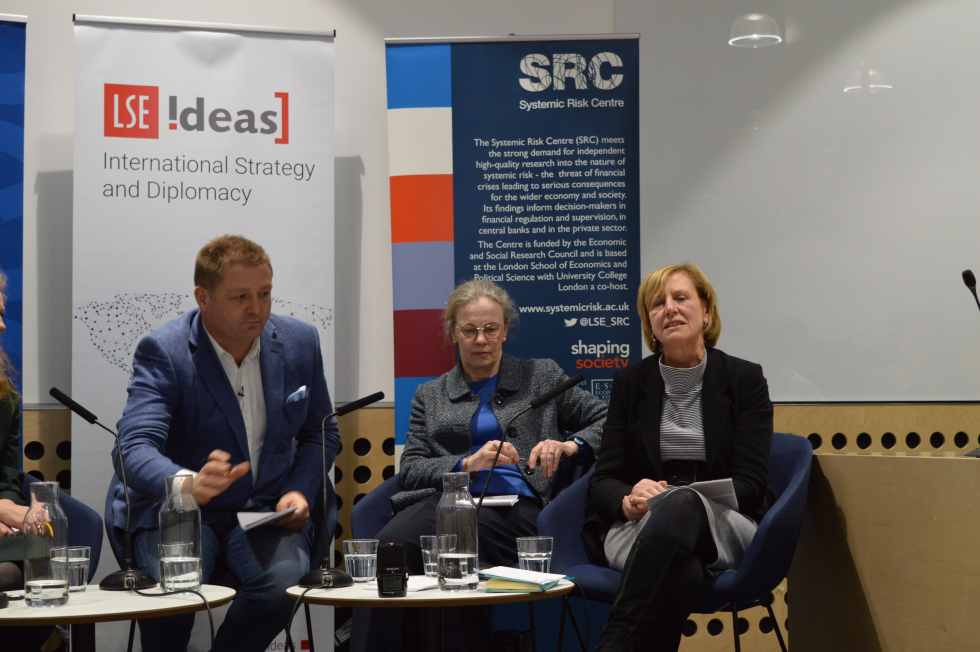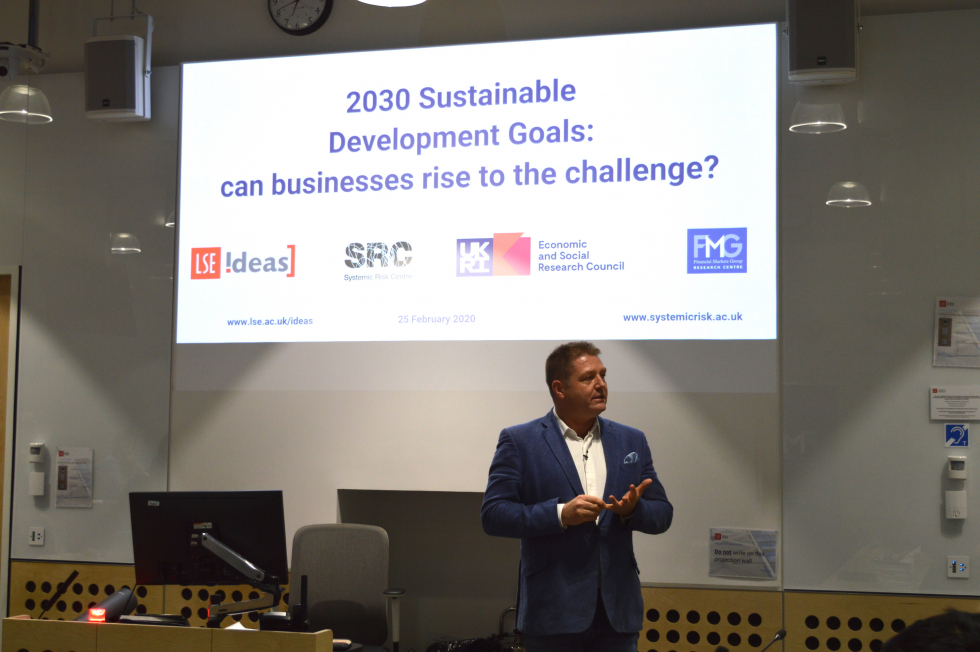 Almost five years into the fifteen-year trek towards the UN Sustainable Development Goals, the role of business in delivering social and environmental outcomes is squarely in the spotlight. The convening objective of the World Economic Forum this year is to give concrete meaning to "stakeholder capitalism". In August 2019, the Business Roundtable whose members are chief executives of major US companies issued a path-breaking declaration on the purpose of a corporation: to serve all stakeholders, moving away from shareholder primacy. A month later, the UN Global Compact and Accenture Strategy unveiled the world's largest CEO study, across countries and sectors, to assess business execution towards the SDGs.
So, what is the state of play? Are businesses on track to deliver on their side of the bargain? What are the best practices? What are the shortcomings and pitfalls to watch out for? What steps are required, by whom and in what sequence, to ramp up private sector contribution to the SDGs?  Can businesses really rise to the challenge?
Peter Lacy will kick off the discussion with an opening speech and presentation of the CEO study which he presided over, before leading into a panel discussion moderated by Lutfey Siddiqi.
Catherine Howarth is CEO of ShareAction, an organisation which coordinates civil society activism to promote responsible investment across Europe.
Julie Hudson is UBS IB's Global Head of ESG Research. Her external publications include The Environment on Stage: Scenery or Shapeshifter? (Routledge, 2019); From Red to Green? How the Financial Credit Crunch Could bankrupt the Environment (Earthscan, 2011), and Food Policy and the Environmental Credit Crunch: From Soup to Nuts (Routledge, 2013), both co-authored with economist Paul Donovan.
Peter Lacy is a Senior Managing Director at Accenture. He leads the UK & Ireland Practice, the Global Sustainability Practice and partnerships with organisations such as the World Economic Forum and United Nations. 
Mary Martin is Director of the UN Business and Human Security Initiative at LSE. She is author of the book Corporate Peace: How Global Business Shapes a Hostile World.
Lutfey Siddiqi is Visiting Professor in Practice at LSE IDEAS and Advisory Board member at LSE Systemic Risk Centre. He was previously Global Head of Emerging Markets for Foreign Exchange, Rates & Credit at UBS Investment Bank.
The event was co-hosted with LSE IDEAS.

#LSESDG