Date: 28th March 2023   Time: 6.00pm to 7.30pm GMT
Venue: Sumeet Valrani Lecture Theatre, 1st Floor, Centre Building, LSE (map)
Speaker: Gent Sejko (Bank of Albania)
Discussant: Piroska Nagy-Mohácsi (FLIA, LSE)
Chair: Vassilis Monastiriotis (LSEE/European Institute, LSE)
The speaker will discuss the economic and financial challenges faced by the small open economies of the Western Balkan region in the proximity of, and on their way to, the European Union, and the implications that such challenges pose for monetary and financial policies undertaken by the region's central banks.
Media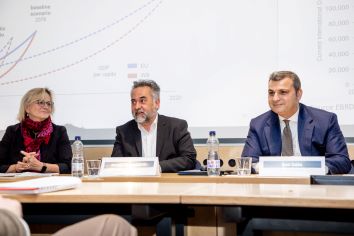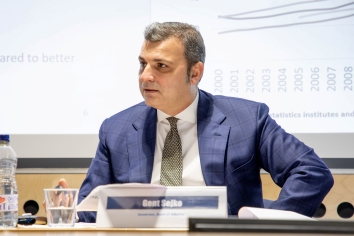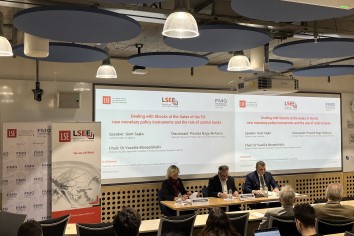 The region is highly euroised and many banks in the region are owned by EU-based parent banks. Policies in the EU and by its powerful institutions, including, for the eurozone, the European Central Bank (ECB), have created sizeable economic and financial spillovers for the region, as we observed during the global financial crisis of 2008/9 and more recently the COVID-19 pandemic. Along with domestic imbalances and other home-generated problems, such spillovers and shocks have posed special challenges for central banks in the region, but have also given rise to new dynamics in decision-making and policy coordination, leading to new policy instruments to address external shocks. The discussion will show that the effectiveness and success of monetary and macroprudential policies are constrained by a set of fundamental issues related to factors of production and structural givens. In this context, institutional reforms are critical, and become the most important source of convergence by these economies. The lecture will give examples of how the integration process works and the extent to which EU institutions and the ECB can act as anchors of real and financial sector development and prosperity.  
Mr Gent Sejko is the Governor of the Bank of Albania and Chairman of its Supervisory Council since February 5 2015. Governor Sejko was re-elected for a second term on 24 February 2022. Mr. Sejko graduated from the Faculty of Economics, University of Tirana, in 1991, majoring in industrial economics. He earned his Master's degree in International Accounting and Financial Management (MAcc) from the University of Glasgow, Scotland in 1997, with a thesis on the "Role of Banks and Privatization of Banks in Economies in Transition". Governor Sejko has had an impressive career in the central bank and the banking sector, and has accumulated vast experience in dealing with strategic and practical policy issues in monetary policy, banking supervision, financial stability, economic and financial aspects of financial markets, transition and the process of EU integration. Starting his banking career in the early 90s, he served in several senior, managerial and consulting positions at Bank of Albania, in the banking system and international consulting agencies operating in Albania.  Prior to becoming Governor, Mr. Sejko was the Deputy General Manager and Head of Retail Department and Branches Network for Société Générale Albania. In addition, he served as Member of the Assets & Liabilities Committee; Member of the Supervisory Council of SG Leasing; and Member of the Credit Committee of SG.
Piroska Nagy-Mohácsi is Visiting Professor in Practice at LSE's Firoz Lalji Institute for Africa and Partner at the Macroeconomic Advisory Group (MAG). She was Programme Director at LSE's Institute of Global Affairs (IGA) between 2015 and 2021. Prior to that she was Director for Policy at the European Bank for Reconstruction and Development (EBRD), and worked in senior positions in the International Monetary Fund (IMF).
Dr Vassilis Monastiriotis is Associate Professor in the Political Economy of South Eastern Europe at the LSE, and Director of LSEE.
Twitter Hashtag: #LSEAlbania
Hosted with LSEE Research on South Eastern Europe.