Date: Monday 20th June 2022   Time: 6:45 - 8:00pm BST
Venue: Old Theatre, Old Building, LSE (map)
Speaker: Lawrence H. Summers (Harvard University) 
Chair: Minouche Shafik (LSE)
The inaugural lecture of the PGIM Lecture Series in the Honour of Charles Goodhart will be delivered by Lawrence H. Summers entitled Secular Stagnation or Secular Stagflation. Professor Summers resurrected the term secular stagnation in 2013, in the wake of the Global Financial Crisis. He posited that it had become all but impossible to boost growth by using the age-old trick of lowering interest rates to encourage more investment and consumer spending. The answer, Professor Summers argued, was for governments to spend more. Governments listened to his advice and in the wake of the Covid19 pandemic spent record amounts, fuelling the current period of high inflation. Join us for the public lecture of Professor Lawrence H. Summers to find out whether stagnation has become morphed into stagflation.
The PGIM Lecture Series in Honour of Charles Goodhart was set up in 2022 to honour Charles Goodhart, eminent economist and Emeritus Professor at LSE. Charles was instrumental in the founding of the Financial Markets Group more than 35 years ago.
Charles Goodhart was appointed to the Norman Sosnow Chair of Banking and Finance at the London School of Economics (LSE) in 1985, until his retirement in 2002 when he became Emeritus Professor of Banking and Finance. He was elected a Fellow of the British Academy in 1990, and awarded the CBE in 1997, for services to monetary economics.
During 1986, he helped to establish the Financial Markets Group at LSE. For the previous 17 years he served as a monetary economist at the Bank of England, becoming a Chief Adviser in 1980. Following his advice on overcoming the financial crisis in Hong Kong in 1983, he subsequently served on the HK Exchange Fund Advisory Committee until 1997. The same year he was appointed one of the four independent outside members of the newly-formed Bank of England Monetary Policy Committee. He became an economic consultant to Morgan Stanley in 2009, until he resigned, at the age of 80, in 2016. 
Charles has written widely on matters relating to monetary policy, especially central banking, and macro-economics. He is the author of Goodhart's Law "that any observed statistical regularity will tend to collapse once pressure is placed upon it for control purposes."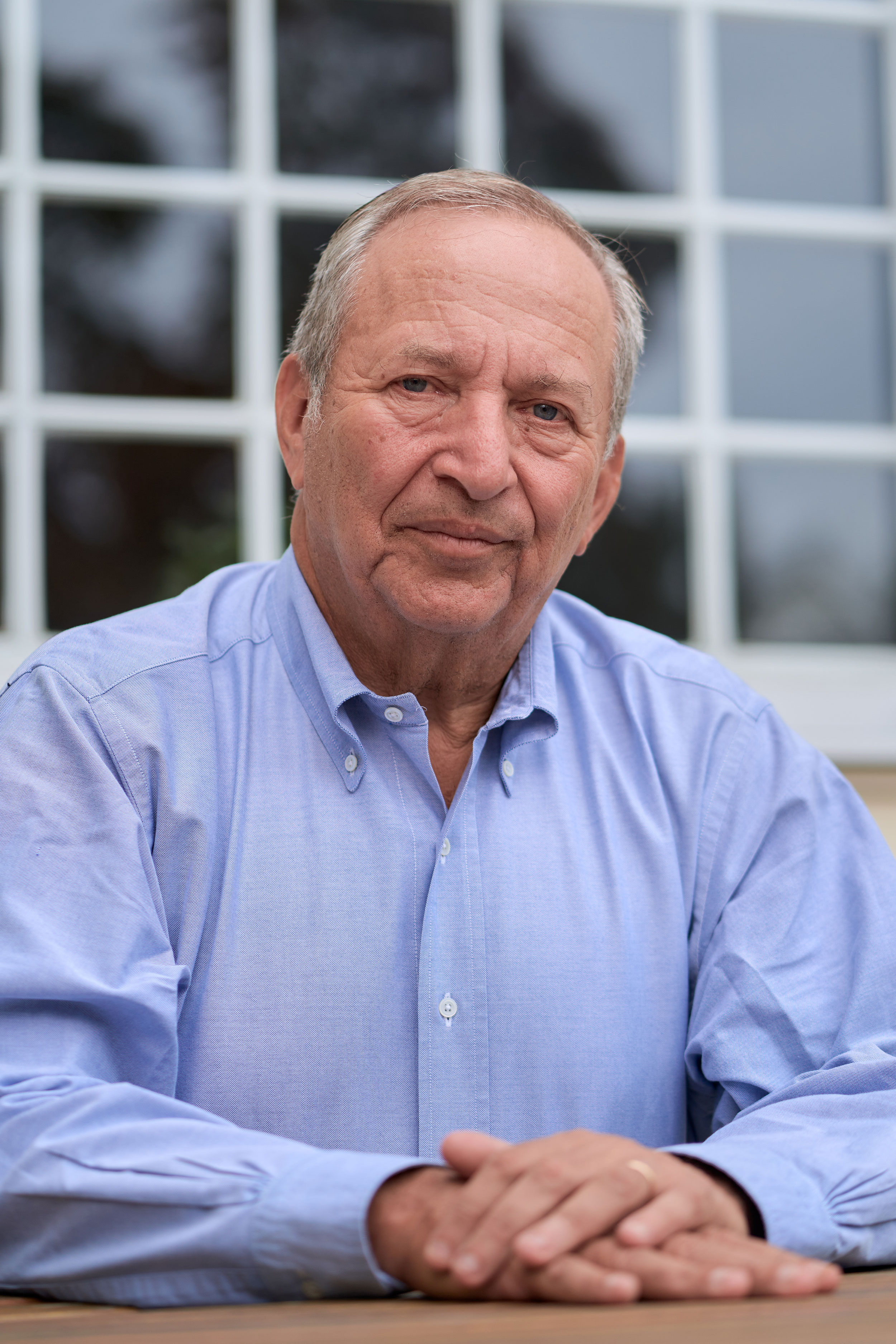 Lawrence H. Summers (@LHSummers) is the Charles W. Eliot University Professor and President Emeritus of Harvard University. During the past three decades, he has served in a series of senior policy positions in Washington, D.C., including the 71st Secretary of the Treasury for President Clinton, Director of the National Economic Council for President Obama and Vice President of Development Economics and Chief Economist of the World Bank.
He received a bachelor of science degree from the Massachusetts Institute of Technology in 1975 and was awarded a Ph.D. from Harvard in 1982. In 1983, he became one of the youngest individuals in recent history to be named as a tenured member of the Harvard University faculty. In 1987, Mr. Summers became the first social scientist ever to receive the annual Alan T. Waterman Award of the National Science Foundation (NSF), and in 1993 he was awarded the John Bates Clark Medal, given every two years to the outstanding American economist under the age of 40.
He is currently the Charles W. Eliot University Professor at Harvard University and the Weil Director of the Mossavar-Rahmani Center for Business & Government at Harvard's Kennedy School. He and his wife Elisa New, a professor of English at Harvard, reside in Brookline and have six children.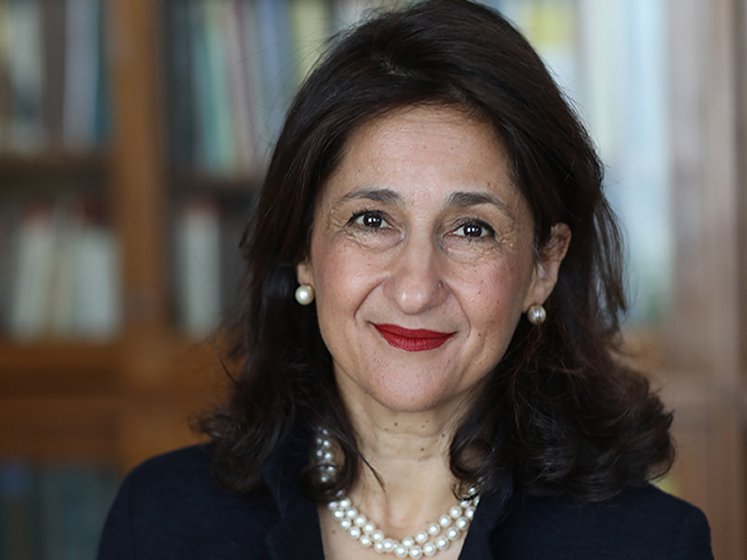 Minouche Shafik is Director of the London School of Economics and Political Science. Prior to this, she served as the Permanent Secretary of the Department for International Development from 2008 to 2011, Deputy Managing Director of the International Monetary Fund from 2011-2014 and as Deputy Governor of the Bank of England from 2014-2017.
She is an alumna of LSE. She was made a Dame Commander of the British Empire in the Queen's Birthday Honours list in 2015. In July 2020 Minouche was made a cross-bench peer in the House of Lords. Her new book, What We Owe Each Other: A New Social Contract, is out now.
Twitter Hashtag for this event: #LSEGoodhart
Media
The event video can be found below. Please scroll down for a few photos and, for a wider selection of images, please visit our Flickr page.