Date: Wednesday 17th May 2023   Time: 6:00 - 7:45pm BST
Venue: Old Theatre, Old Building, LSE (map)
Speaker: Professor Raghuram Rajan (The University of Chicago Booth School of Business) 
Chair: Professor Lord Nicholas Stern (Grantham Research Institute & LSE Economics)
The second lecture of the PGIM Lecture Series in Honour of Charles Goodhart will be delivered by Professor Raghuram Rajan and is entitled Central Bank Balance Sheet Expansion and Financial Stability: Why Less Can Be More. 
When the Federal Reserve expanded its balance sheet via large-scale asset purchases (quantitative easing) in recent years, we find an increase in commercial bank deposits with a shortening of their maturity, and also an increase in outstanding bank lines of credit to corporations. However, when it halted the balance-sheet expansion in 2014 and even reversed it during quantitative tightening starting in 2017, there was no commensurate shrinkage of these claims on liquidity. Consequently, the past expansion of the Fed's balance sheet left the financial sector more sensitive to potential liquidity shocks when the Fed started shrinking it, necessitating Fed liquidity provision in September 2019 and again in March 2020. If the past repeats, the shrinkage of the central bank balance sheet is not likely to be an entirely benign process and will require careful monitoring of the size of on- and off-balance-sheet demandable claims on the banking sector. It is reasonable to ask whether the prior expansion and then shrinkage of the central banks balance sheets had left the private financial sector more vulnerable to such disruptions, and as a result, dependent on further liquidity interventions.
Registration
This public event is free and open to all. To request a ticket please click 'Register' above. Ticketing will open after 10am on Wednesday 3rd May.
The event forms part of LSE's Understanding the UK Economy series, showcasing research and expertise on the state of the UK economy, its global context and its future.
Event hashtags: #LSEGoodhart #LSEUKEconomy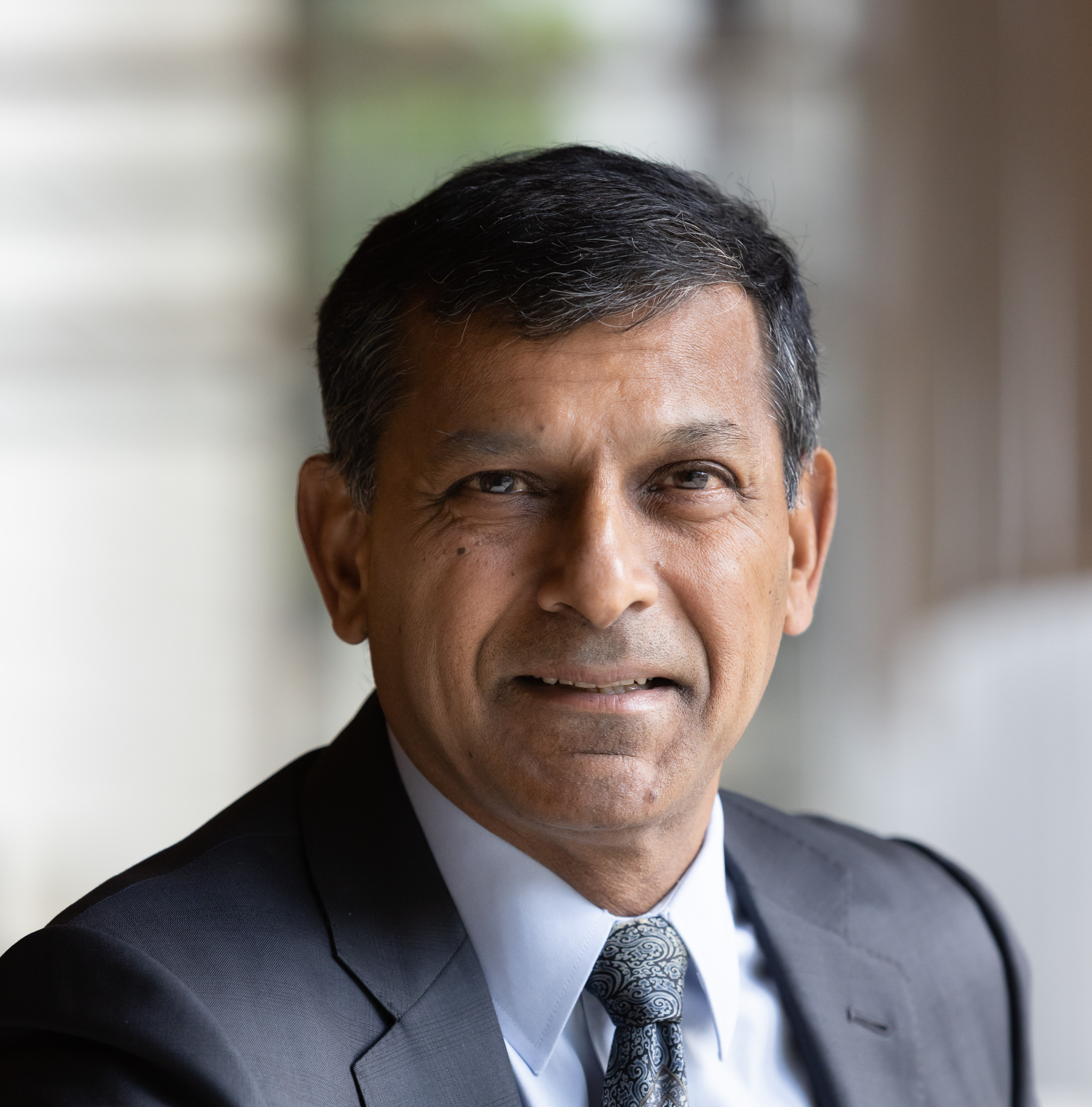 Dr. Raghuram Rajan is the Katherine Dusak Miller Distinguished Service Professor of Finance at the University of Chicago's Booth School. He was the Governor of the Reserve Bank of India between 2013 and 2016, Vice-Chairman of the Board of the Bank for International Settlements (2015-16) and Chief Economist at the International Monetary Fund (2003-2006).
Dr. Rajan's research interests are in banking, corporate finance, and economic development. His book Fault Lines won the Financial Times prize for best business book in 2010 and his most recent book, The Third Pillar: How Markets and the State hold the Community Behind, was a finalist for the award in 2019.
Dr. Rajan was the President of the American Finance Association (AFA) and is a member of the American Academy of Arts and Sciences. He received the AFA's inaugural Fischer Black Prize in 2003, the Deutsche Bank Prize for financial economics in 2013, Euromoney magazine's Central Banker of the Year award in 2014, and The Banker magazine's Global Central Banker award in 2016. In that year, Time magazine chose Dr. Rajan as one of the 100 most influential people in the world.
Rajan is Chairman of CDPQ's Global Advisory Council, Senior Economic Advisor to BDT Capital, member of the Economic Advisory Panel, Federal Reserve Bank of New York and of the IMF Managing Director's External Advisory Group.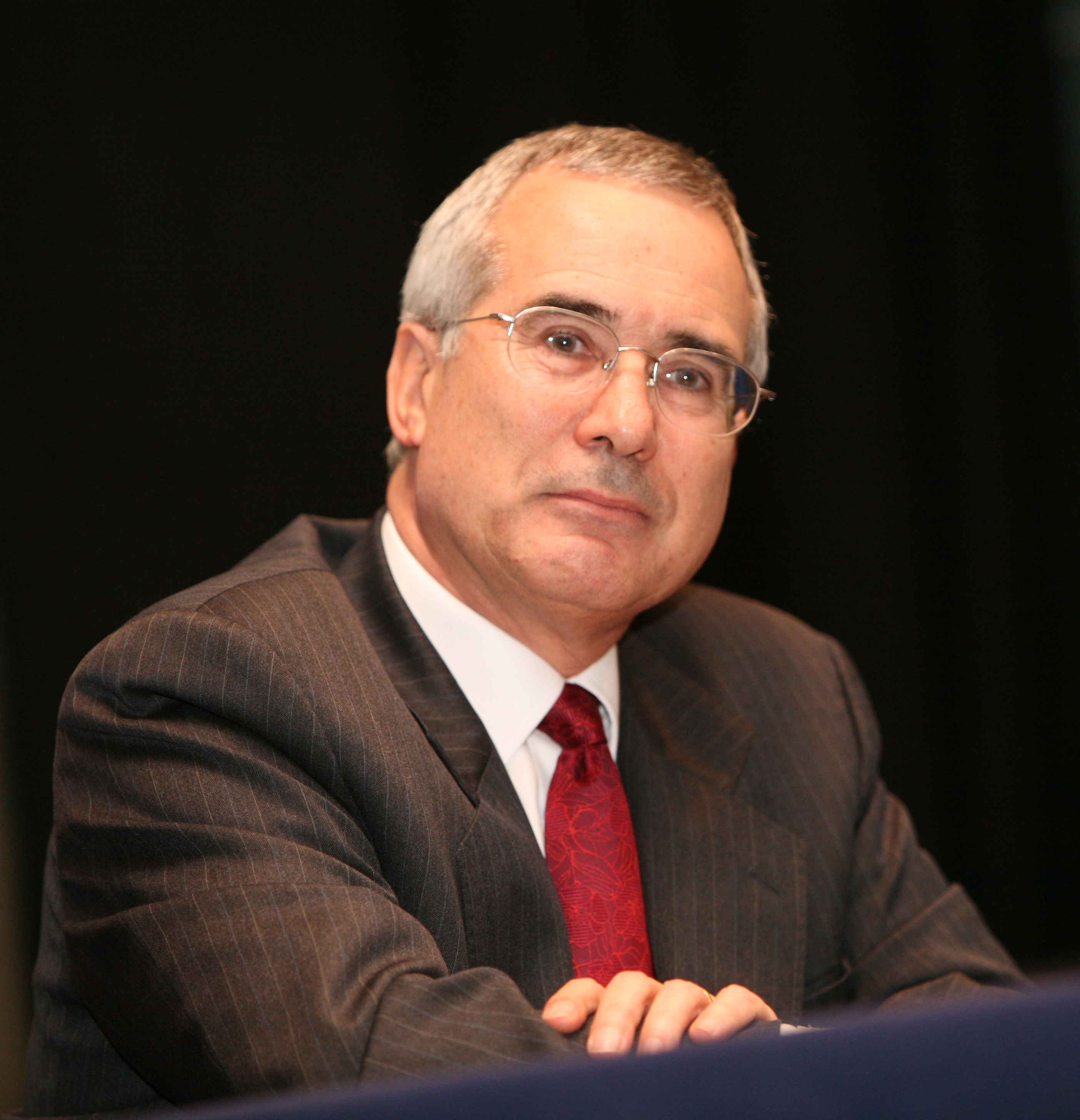 Lord Nicholas Stern is IG Patel Professor of Economics and Government, Co-Director of the India Observatory and Chair, Grantham Research Institute at the London School of Economics.
He has held posts at other UK & overseas universities, and as Chief Economist at both the EBRD and the World Bank. He was Head, UK Government Economic Service 2003-2007, and produced the Stern Review on the economics of climate change. He was President of the Royal Economic Society (2018-2019). He was President of the British Academy (July 2013-2017) and was elected Fellow of the Royal Society (June 2014).
He was knighted for services to economics (2004), made a life peer (2007), and appointed Companion of Honour for services to economics, international relations and tackling climate change in 2017.
He has published more than 15 books and 100 articles. Most recent books: How Lives Change: Palanpur, India and Development Economics (with Himanshu and Peter Lanjouw, OUP 2018) and Standing Up for a Sustainable World: Voices of Change, Edward Elgar, 2020. He is a Co-Chair of the World Bank and IMF High-Level Advisory Group on Sustainable and Inclusive Recovery and Growth, and co-chair of the High-Level Expert Group on scaling investment and finance to deliver on climate ambition and development goals.
The PGIM Lecture Series in Honour of Charles Goodhart was set up in 2022 to honour Charles Goodhart, eminent economist and Emeritus Professor at LSE. Charles was instrumental in the founding of the Financial Markets Group more than 35 years ago.
Charles Goodhart was appointed to the Norman Sosnow Chair of Banking and Finance at the London School of Economics (LSE) in 1985, until his retirement in 2002 when he became Emeritus Professor of Banking and Finance. He was elected a Fellow of the British Academy in 1990, and awarded the CBE in 1997, for services to monetary economics.
During 1986, he helped to establish the Financial Markets Group at LSE. For the previous 17 years he served as a monetary economist at the Bank of England, becoming a Chief Adviser in 1980. Following his advice on overcoming the financial crisis in Hong Kong in 1983, he subsequently served on the HK Exchange Fund Advisory Committee until 1997. The same year he was appointed one of the four independent outside members of the newly-formed Bank of England Monetary Policy Committee. He became an economic consultant to Morgan Stanley in 2009, until he resigned, at the age of 80, in 2016. 
Charles has written widely on matters relating to monetary policy, especially central banking, and macro-economics. He is the author of Goodhart's Law "that any observed statistical regularity will tend to collapse once pressure is placed upon it for control purposes."